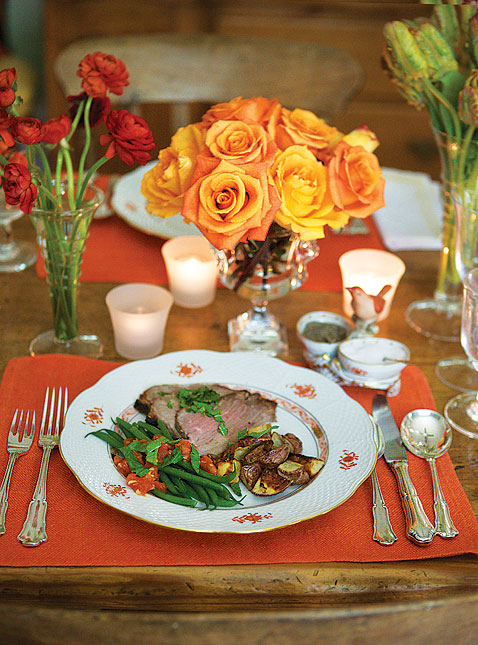 You may or may not have noticed that when you look at magazines almost everything is perfect.  Silverwear is perfectly aligned and placed perfectly with equal distance from each other.  Flowers are perfect, food is pristine, nothing out of place.  However, that is not always the case and sometimes you can take a wonderful photo and render it useless because there are little details that have been overlooked either by the photographer (usually me) or the stylist.
One thing I have learned while being in this business is that the stylist and photographer have to work as a team, which means that each takes equal responsibility to notice if anything is out of place.  No matter how hard we try to make sure everything is perfect, there inevitably is that "one shot" that at first glance is PERFECT but ultimately winds up having multiple flaws.
The above photograph is a prime example of that "one shot".  I really loved the distressed wood around the table and the candlelight.  When I first saw the photo I was sure it would make the spread in the magazine.  However, with closer inspection, you will see that the silverware is not perfect on the right.  Also, the orange place mat covers a portion of the vase on the top left.
So the photo could not be used, as I would have liked, in the main feature.  However, I slipped it into the table of contents, just because I really loved the shot… perfect or not!