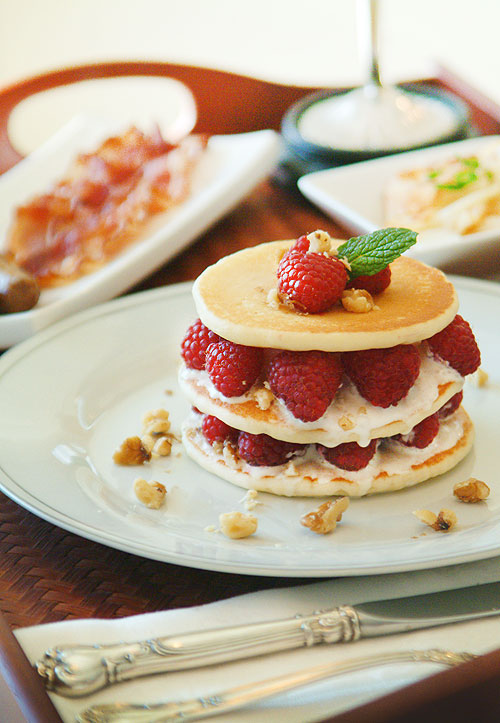 Last year I had a photoshoot for a Father's Day Breakfast.  We made two delicious dishes.  The first dish was this raspberry pancake stack drizzled with walnuts (pictured above).  The second dish was a poached pear pancake drizzled with honey.
I have NO idea why I felt this way but I just couldn't commit to the photograph of the raspberry pancakes (above). My test group liked it, and believe me, they are pretty harsh.  So what was my problem?
I blame it on creative madness.  You know the feeling, when you have created something but you analyze it to the point where you don't know if you like it or not.  Let me just say, this happens a lot in my world.  As creative people, we tend to overanalyze and question something even if we think it looks good.  As a result, we miss the opportunity to show it off.  I have many friends who told me that they have missed opportunities to showcase some of their work because "at the time" it wasn't up to their level of satisfaction.  But then, years later, they may find it, blow the dust off , and think to themselves, "WOW!  That is pretty good!".
So this year, I made a pledge to myself to surrender to the fact that if something looks right and feels right,  to just go with it!!